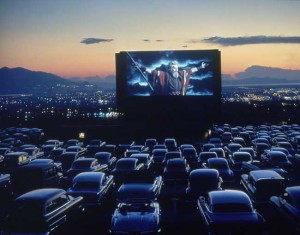 SORRY SOLD OUT WITHIN 1 HOUR
Joy and I would like to throw this special day "March 16th, 2013" and night out there. 6 hour wine tour-Movie Event-Gratuity $400.00 in our Lincoln Town Car. This offer is for one couple or Three people (Close Friends) Joy and I (Buzz) will be going also. No hanky-panky in my car. Lol. Odette Winery is giving a couple of tastes with the movie. There will be a food truck for Gotts Roadside Menu. Food is not included. I know we can sneak some wine in too. I will have a cheese/meat platter with me  and popcorn. I will have water in the cooler also. I will bring chairs also (Just in Case). If it is a 10 hour day or more it is the same price.  We can draw couple straws for seats.
You have to be staying in Napa, Yountville area. That way we can take you back to your hotel to freshen up before the event. Then we return to pick you up.
If you know someone that is coming to the Napa Valley please "Tweet" it or Facebook it to your friends and love ones. If you are interested please call me to make a deposit. I will send you a link to make a $100.00 deposit on your email. It will be a non-refundable deposit. This is only one night, one couple or three close friends only. We did this last year at a play and it went in the first 4 hours. 707 681-8934. If this is still up it is still available.
Thank you all
Buzz