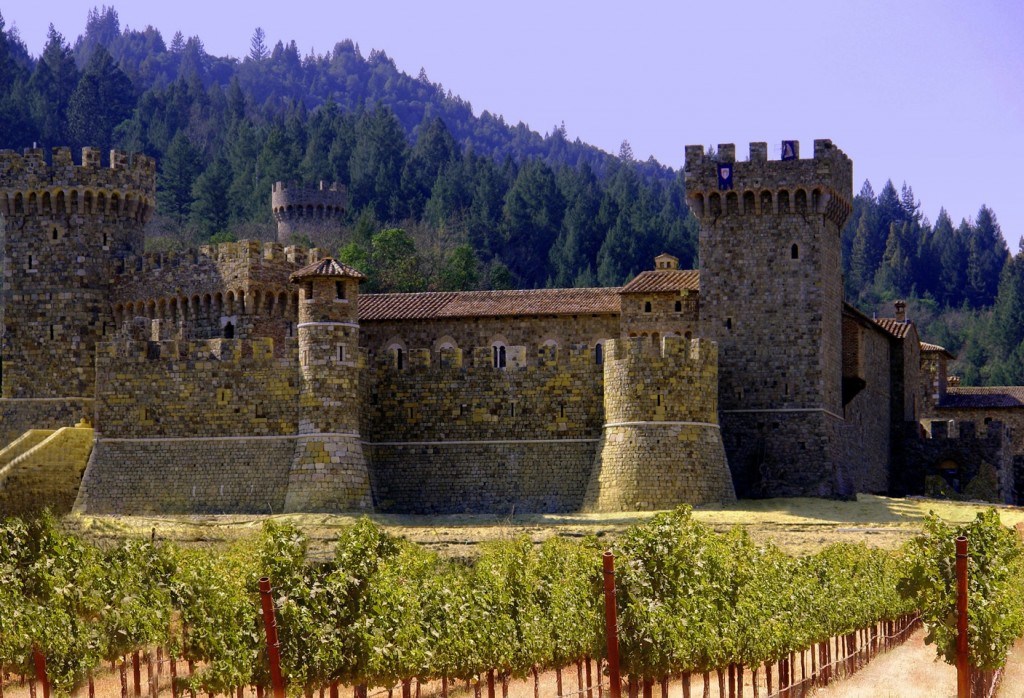 Napa Wine Tasting Tours
Napa Wine Tasting Tours: Tucked between the Mayacamas mountain range in the west and north and the Vacas Mountains in the east in California, Napa valley is one of the premier wine producing regions of the world. Though commercial production of wine dates back only to the nineteenth century, the wine produced here caught worldwide attention when it beat its more illustrious counterparts of France in the blind tasting competition of 1976 held in Paris also referred to as Judgment of Paris. Apart from being famous for its high quality wine, Napa valley has now become a major ecotourism destination.
About 4.5 million tourists visit Napa valley every year making it one of the 'hot' destinations for tourists visiting California. So much so it was awarded "The world's best wine and food destination" by Trip Advisor in 2010. Napa wine tours are very popular for visitors to this area.
For visiting any of the over 500 wineries of Napa valley, Napa Wine Tasting Tours are organized by several tour operators. A variety of transportation means are on offer for enjoying the beauty of the vineyards and explore the wineries. One can drive a car or hire a limo, take the hot air balloon, by bike, ride on horse carriage, by boat, take the bus or travel by train, by motorcycle or even on foot.
One of the most common means of transportation for undertaking Napa Wine Tours is to hire a car and hit the road. Guidebooks and brochures on wineries are available that can guide you in this regard. More adventurous visitors can undertake the jeep tours that takes the rugged country route through the vineyards. One can learn about the vineyards and the wineries with a new perspective.
Another popular means of exploring the vineyards of the Napa valley is to take the Napa wine train. Passengers of this train travel from Napa to St. Helena and return on a 3 hours, 36 mile journey. Several options like luncheon, dinner packages and visit to well known to wineries on the way are available to people choosing the tour. Special programs are held throughout the year on this wine train ranging from murder mystery dinners to family get together for entertaining adults and children alike.
Napa Wine Tasting Tours can also be undertaken by van with a designated driver and an open itinerary through the Wine country shuttle tours. The journey takes visitors to 4 wineries and includes a picnic lunch and return to San Francisco by ferry. There is also the Napa and Sonoma educational wine tour which takes visitors to a winery in Sonoma, the Italian marketplace, and Napa's hot spots. Conducted limo tours are suitable for those wishing to travel in luxury and comfort. They have both fixed itinerary to wineries of Sonoma and Napa or custom tours to suit your taste.
Adventures on bicycle can take you through roads less traveled. You have one day cycling vacation packages as well as longer 4 or 6 days tours to enjoy the scenic vineyards with several itineraries on offer. Motorcycle enthusiasts can hire a Harley instead of peddling a bicycle. Another option to undertake Napa wine tours is to travel by boat. Day long kayak tours through the Sonoma county are available that include kayaking, biking and hiking. If you want to enjoy the scenic vineyards from a height of 2000 feet along with continental breakfast, then hot air balloon is your choice.
All in all visitors undertaking Napa Wine Tasting Tours have plenty of options to enjoy Californian wine and food along with the scenic vineyards. It can be an educational as well as epicurean experience that one will remember for a long time. Fun can be had by all. Book your Napa Wine Tasting Tour now