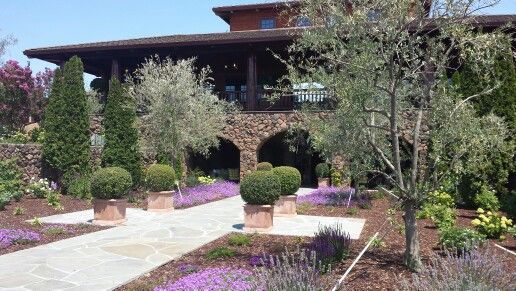 Cheap Napa Wine Tasting Tours.
Cheap Napa Wine Tasting Tours are infrequent these days. With expensive tour and transportation services, people continually look out for coupons, deals or the Wineries offering cheap wine tasting opportunity. Those wineries charging minimal fee for wine tasting are usually the ones producing low quality wines undesired by many people, still some people tight on budget enjoy Cheap Napa Wine Tasting Tours.
Twenty years ago almost every winery used to give sample wines for free. Now because of the popularity of Napa wines and a huge flow of tourist round the year, has made the cost of wine tasting too expensive with a minimum rate of $20 or above at each winery. There are a few tour operators who provide Cheap Napa Wine Tasting Tours charging only $20 including the wine tasting fee. Other than that, there are some moderately priced shuttle buses wine tasting tours which apart from the sight-seeing visit some wineries asking $10 as a tasting fee.
How to make wine tasting tours economical
In order to experience cheap Napa wine tasting tours one must keep an eye on discounted cards and coupons, for instance: 'Taste Napa Downtown Card' is one such voucher costing only $100 for two, which can be applicable to twelve different wineries ranging from famous ones and boutique wineries to rarer types. Hundreds of wines can be tasted in all of these twelve wineries located in wine lover's paradise called Downtown Napa. Moreover, there are always some additional discounts and offers available with the card.
The next best alternative is to take advantage of 'two for one coupon' or discounted coupons which can be readily obtained from various websites for free. The impressive part is that the coupons are mostly for top-notch wineries; about twenty three wineries provide discount tasting the examples include: Etude Wines, Micheal Mondavi Family Estate, Napa Cellars, Raymond Vineyards, R.V. Sattui Winery, W. Sterling Vineyards and many others. Discounted coupons are an excellent method of saving huge sums of money on wine tasting.
Buying Go San Francisco Card is another method to avail Cheap Napa Wine Tasting Tours in Napa. It is actually a multi-attraction pass which offer discounts to many area attractions including several wineries. It can let you save up to 40% on over forty five attractions of Napa. It will be worth saving huge sums of money if used wisely on different attractions. Likewise, local hotels and B&B's also treat their guests with discounted or complimentary passes for a variety of wineries. Grand Inns have passes to medium and large popular wineries while smaller lodgings have passes to small or boutique wineries. Nevertheless, if some or all of the above stated schemes are applied will certainly make a difference in cutting the cost of wine tasting.
Also instead of using a Limousine Car Service for your Cheap Napa Wine Tasting Tours, try using you car and hire a Napa Sonoma Designated Driving Service. We have great referal drivers and free itinerary service. What a great service especially for Bachelorette Party's.  We definitely know how to help those ladies have a good time. Call today. 707 294-0007.